Crescent City Magick

AVAILABLE NOW!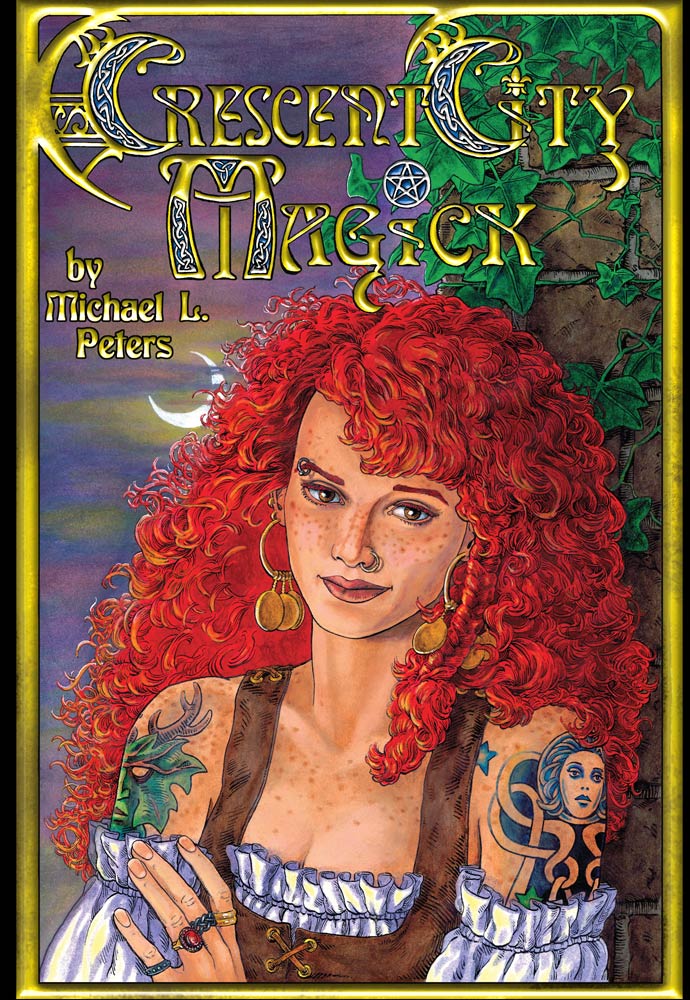 Click the picture (the book's cover) to go to the Amazon.com page. (scroll down for previews)
copyright ©Michael L. Peters
Available as the print graphic novel, or 4 kindle issues.
Author page http://author.to/MichaelLPeters
Signed and remarqued copies are available - - contact for details
Contact me -- mlpetersartist(at)yahoo(dot)com, or mlpetersartist(at)gmail(dot)com
Read this review, on goodreads: http://www.goodreads.com/book/show/18229405-crescent-city-magick?ac=1
Read this review on Graphic Novels of Note: http://whatgraphicnovelsshouldiread.com/crescent-city-magick-review
Also available as four digital issues, on Amazon Kindle
Previews (click to view)

I'm currently writing a second volume - -
Buy the first graphic novel and help support Volume 2.
Back to The Art of Michael L. Peters