Crescent City Magick

AVAILABLE NOW!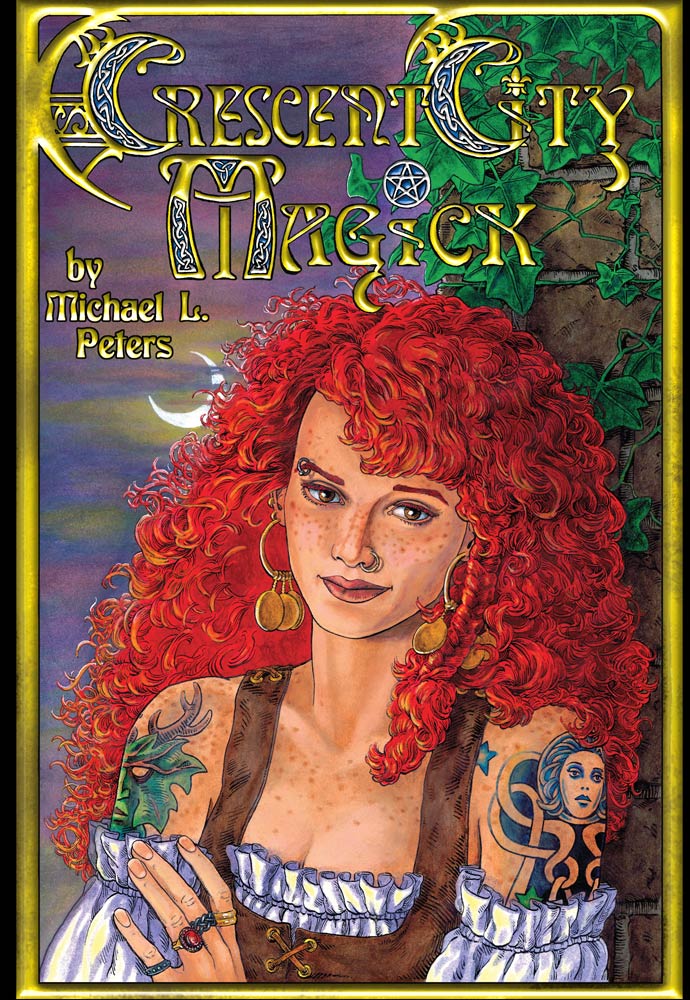 Click the picture (the book's cover) to go to the Amazon.com page. (scroll down for previews)
copyright ©Michael L. Peters
Available as the print graphic novel, or 4 kindle issues.
Author page http://author.to/MichaelLPeters
Signed and remarqued copies are available - - contact for details
Contact me -- mlpetersartist(at)yahoo(dot)com, or mlpetersartist(at)gmail(dot)com
Review by Charles de Lint (!) on Fantasy & Science Fiction: https://www.sfsite.com/fsf/2016/cdl1609.htm
Review, on goodreads: http://www.goodreads.com/book/show/18229405-crescent-city-magick?ac=1
Review on ComicList: http://www.comiclist.com/index.php/news/crescent-city-magick-celebrates-modern-day-new-orleans
Review on Graphic Novels of Note: http://whatgraphicnovelsshouldiread.com/crescent-city-magick-review
Review on Destroy the Cyborg: http://www.destroythecyb.org/crescent-city-magick-book-one-16477.htm
Review on The Geek Girl Project: http://www.thegeekgirlproject.com/2014/03/16/crescent-city-magick/
Review on Comic Booked: http://www.comicbooked.com/crescent-city-magick-occult-comic-fun-michael-l-peters/
Interview on Comic Booked: http://www.comicbooked.com/michael-l-peter-interview-crescent-city-magick/
Review on Comic Frontline: https://comicfrontline.blogspot.com/2013/12/comics-monster-2-crescent-city-magick.html
Available in digital from on Comixology: https://www.comixology.com/Crescent-City-Magick/comics-series/36390
And Madefire http://tinyurl.com/nww4ggr
Previews (click to view)
I'm currently writing and drawing a second volume - - Crescent City Magick: "Waking the Witch"
Here are a few sample pages.
Buy the first graphic novel and help support Volume 2.
Back to The Art of Michael L. Peters