Crescent City Magick
CRESCENT CITY MAGICK is an urban fantasy graphic novel set in New Orleans. The two main characters are Julia, a young red-haired witch/sorceress, and Clayton Woods, newly arrived to New Orleans and on the run from forces he doesn't understand. Julia is convinced Clayton has the makings of a hero. Clayton suspects Julia might be crazy.
AVAILABLE NOW!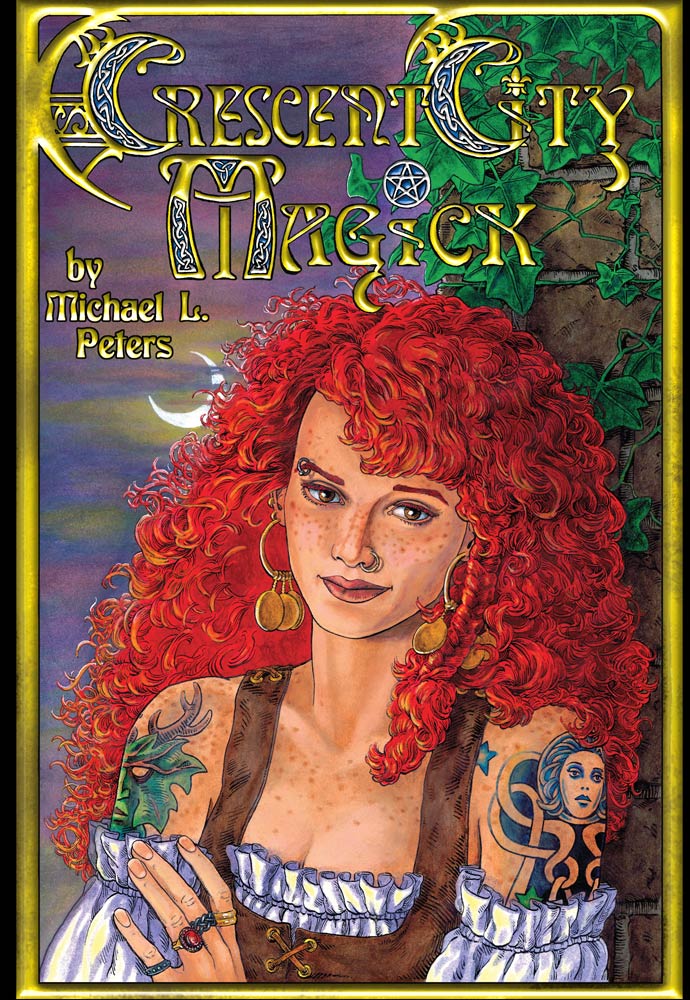 Click the picture (the book's cover) to go to the Amazon.com page. (scroll down for previews)
copyright ©Michael L. Peters
Available as the print graphic novel, or 4 kindle issues.
Author page http://author.to/MichaelLPeters
Signed and remarqued copies are available - - contact for details
Contact me -- mlpetersartist(at)yahoo(dot)com, or mlpetersartist(at)gmail(dot)com
Read this review, on goodreads: http://www.goodreads.com/book/show/18229405-crescent-city-magick?ac=1
Read this review on Graphic Novels of Note: http://whatgraphicnovelsshouldiread.com/crescent-city-magick-review
Also available as four digital issues, on Amazon Kindle
Previews (click to view)

I'm currently writing a second arc, dealing with what could be called "Julia's origin story", or part of it anyway...
Progress is slow, but bear in mind, CRESCENT CITY MAGICK, while my favorite project, is also what I do between paying gigs... until I can turn it into a paying gig, that is...
Back to The Art of Michael L. Peters